Spotlight Auction
Each year, local businesses in Brown County contribute to the community by sponsoring items for our spotlight auction. The auction raises funds for our Free County Fair held in Horton, KS.
The Spotlight Auction is held over our local radio station 103.9 KNZA So tune in this upcoming March 13-14th, 2023 from 5:30 - 9:00 PM (central time).
Flyers listing auction items will be posted here and on the Brown County Fair facebook page as we get closer to the auction date!
If you are a local business wanting to participate, please contact the Brown County Extension Office at (785)- 742- 7871 for more information.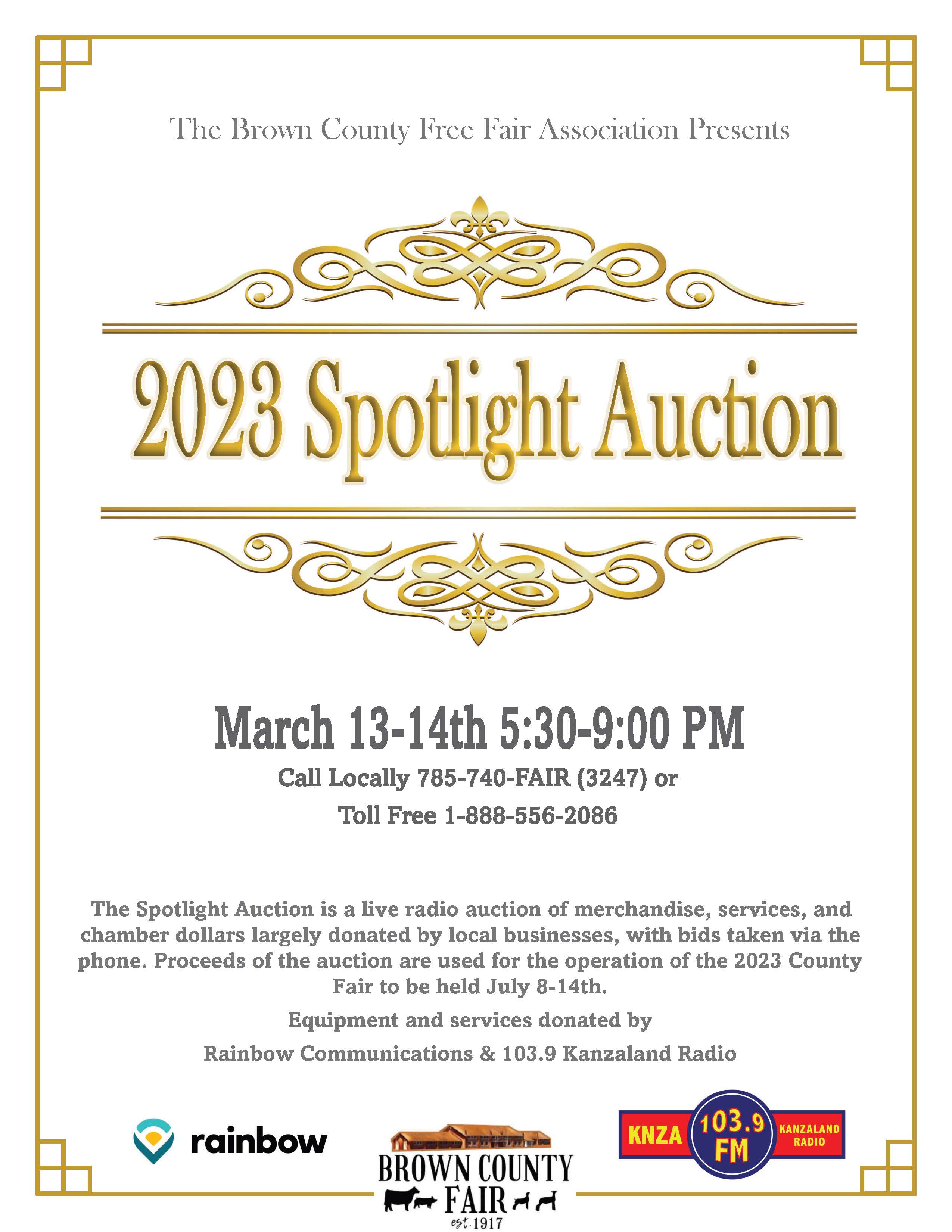 Click HERE to view the full auction item list!